There is nothing better than living near the sea.   Taking in the fresh air as you walk along the beach, feeling your feet in the sand and with nothing more than miles of shoreline ahead of you.   As you breath in the fresh air and listen to the rolling sound of waves… your mind may start to wander as you need to plan your wedding!   
In 2018, we saw and increasing awareness of natural products where a renewed focus on preserving our environment and living a healthy lifestyle is at the forefront of many peoples minds.   So many people are embracing the vegan, organic, holistic and natural lifestyle as it leads only to better things for the environment and our health.   But make no mistake, this eco conscious living can also be incorporated into your wedding day providing you and your guests with the ideal combination of beauty and energy efficiency.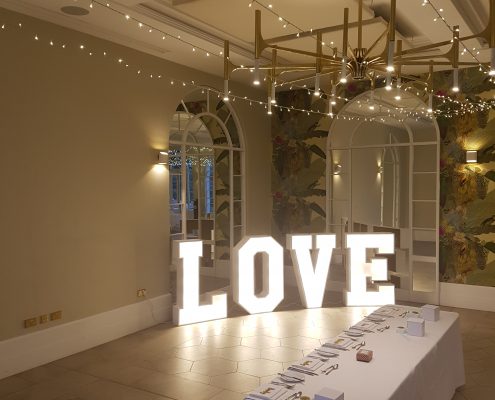 Less is more when simplicity is combined with abundance.
With simplicity there is beauty.  There is a trend for more simplistic wedding gowns and a desire to combine outdoor natural resources with the indoors.  Combining this with just the right lighting, sound system and organic meal, creates an environment that offers a luxurious atmosphere and the most perfect wedding space. 
There is something luxurious about knowing how to combine natural resources and LED friendly lighting with weddings.    It adds an ambience like no other as tree's & lots and lots of flowers show your guests you are eco-conscious and adore nature.   
Going back to basics, means an elegant approach to wedding planning.  Where 'less is more' and simplicity is combined with abundance.    Choosing flowers with extra green foliage creates a natural indoor garden that looks fantastic when combined with our eco friendly lighting.  It makes for a truly magical space, where there is no better combination than to add a selection of Letter Lights, Fairy Lights, LED Lit Dance Floors or modern Lighting.   Highlight those corners of the room that need a boost and add a large vase of fresh cut flowers.  Showcase the brides dress as she comes up the Aisle or the couple as they say their vows.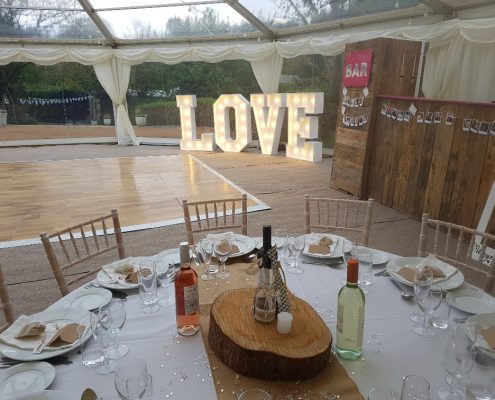 Energy Efficient Lighting tells your guests you care about the environment.
Of course, the all anticipated party after the ceremony is just as important.  As family, friends and guests will continue to be in awe as you light up the dance floor with our LED lighting.   You really don't have to do anything but enjoy the sparkle of your day as our inclusive service means a fully staffed and stocked bar, party lights and your name at centre stage in large Letter Lights.    Choose a venue in Plymouth, Devon & Cornwall and we will set up and take down all the equipment as well!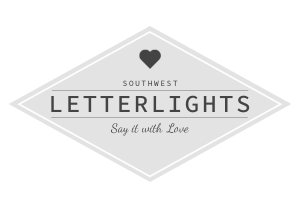 Your wedding guests are sure to appreciate the care and attention to put into planning your wedding & reception and doing your little bit to save our environment says it all with LED.